We find that most of our clients have some idea of what interior design styles they like but they need help to see the big picture of how much better their home could look. They need guidance to find and combine all the different elements so they work together and fit their lifestyle and budget. That's where Advantage Interior Design comes in.
We're at the cutting edge of interior design trends and always on the look out for the best in contemporary interior design styles for our clients. From choosing colours, materials and finishes, through to furniture, soft furnishings, art and accessories, we'll bring it all together into a single cohesive, well planned and designed interior scheme. Consistent with Sydney's vast range of property types, our interior design styles cover all types of properties – coastal, suburban, city living, modern and classic.
From a partial makeover to a full home overhaul, our interior designers and interior decorators will work with you to create a tailored, stylish and practical living space that you'll LOVE to come home to.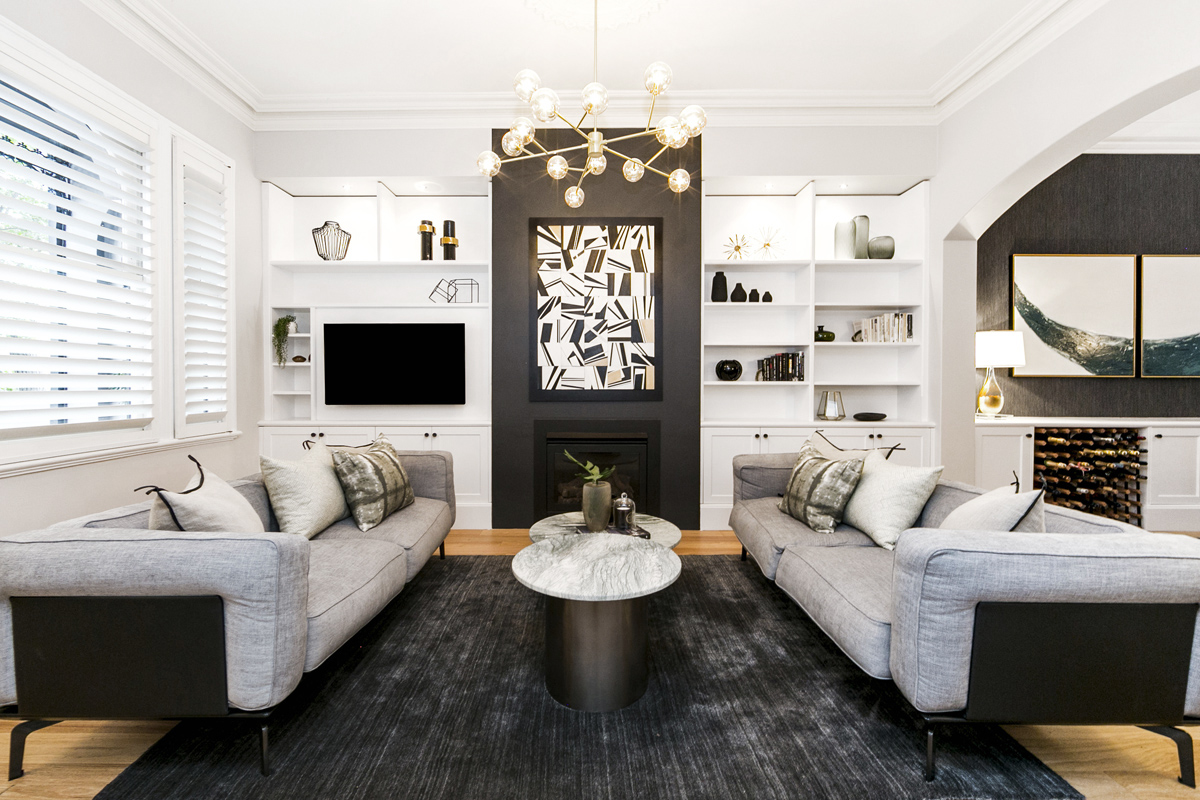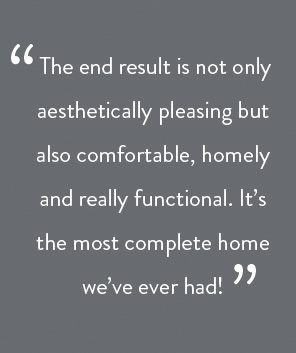 To find out more about how Advantage Interior Design can help transform your home, call us on 02 9310 1611. The interior designers Sydney loves!
Interior Designer & Interior Decorator Services
Interior Design
Design concept development – for new builds, renovations and cosmetic refurbishments
Spatial planning and furniture layout
Selection of materials and finishes – flooring, paint, wallpaper, cladding
Selection of fixtures and fittings – tapware, PC items, internal hardware, lighting and electrical
Custom joinery – wall units, study joinery, wardrobes, kitchens, bathroom vanities
Interior Decoration
Selection of furniture, lighting and rugs
Selection of soft furnishings, homewares and accessories
Design and selection of window treatments
Custom upholstery and re-upholstery
Custom made rugs and soft furnishings
Art selection, curation, framing and hanging
Our expert interior designers and interior decorators will work with you to create a personalised and tailored brief to ensure we address all of the changes required to transform the space you live in.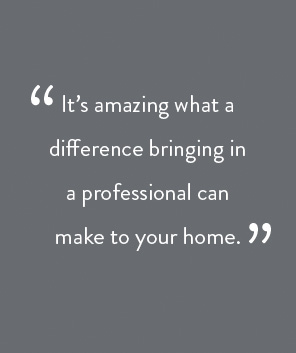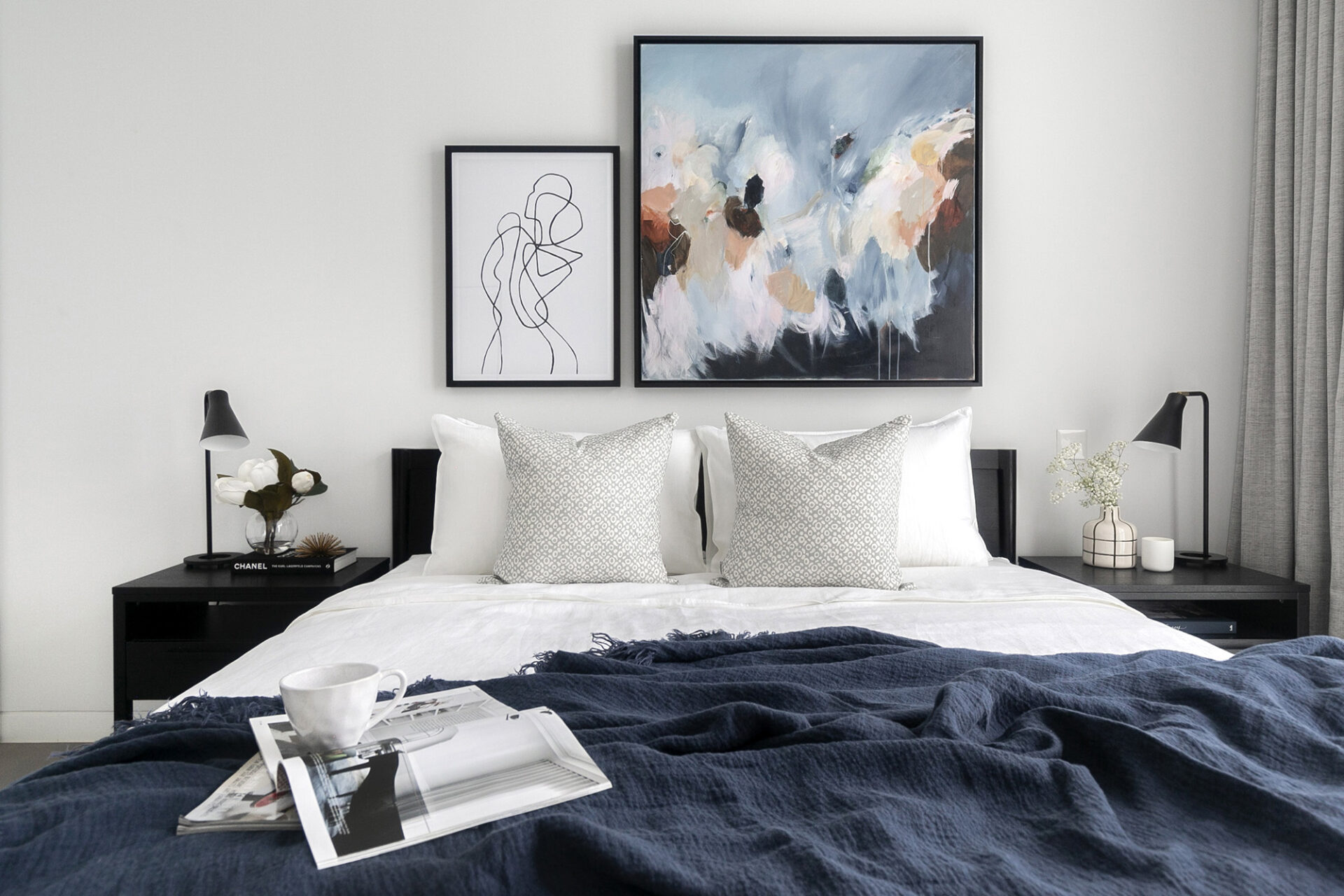 To find out more about how our interior designers can help transform your home, call us on 02 9310 1611. The interior designers Sydney loves!
Bringing your vision to life
Our Interior Design service starts with an onsite consultation to discuss your needs, personal style and lifestyle so that we have a clear brief on how we can help transform your home.
We'll then come back to you with a design fee proposal that is tailored to the size of your project, overall budget and timings. The design process continues with client meetings and work to refine and finalise the brief including a detailed scope of work, developing the design concept and finalising the bespoke interior design styles for your home.
We then source and select every element of your design scheme from colours and finishes to furniture, soft furnishings, art and accessories, in keeping with the project budget and timings.
For new builds, renovations and cosmetic refurbishments, our work spans from design concepts to specification of all colours, materials, fittings and finishes, right up to the project management of qualified local contractors.
You'll benefit from our years of industry experience working with a wide range of local and international furniture and home furnishing suppliers and manufacturers. This means we can source items that are different to what you would normally only be able to buy retail, across a wide range of price points from affordable to high-end.
To complete the project we'll manage all contractors, orders and delivery logistics including onsite installation and styling so all you need to do is sit back, relax and enjoy your new interior.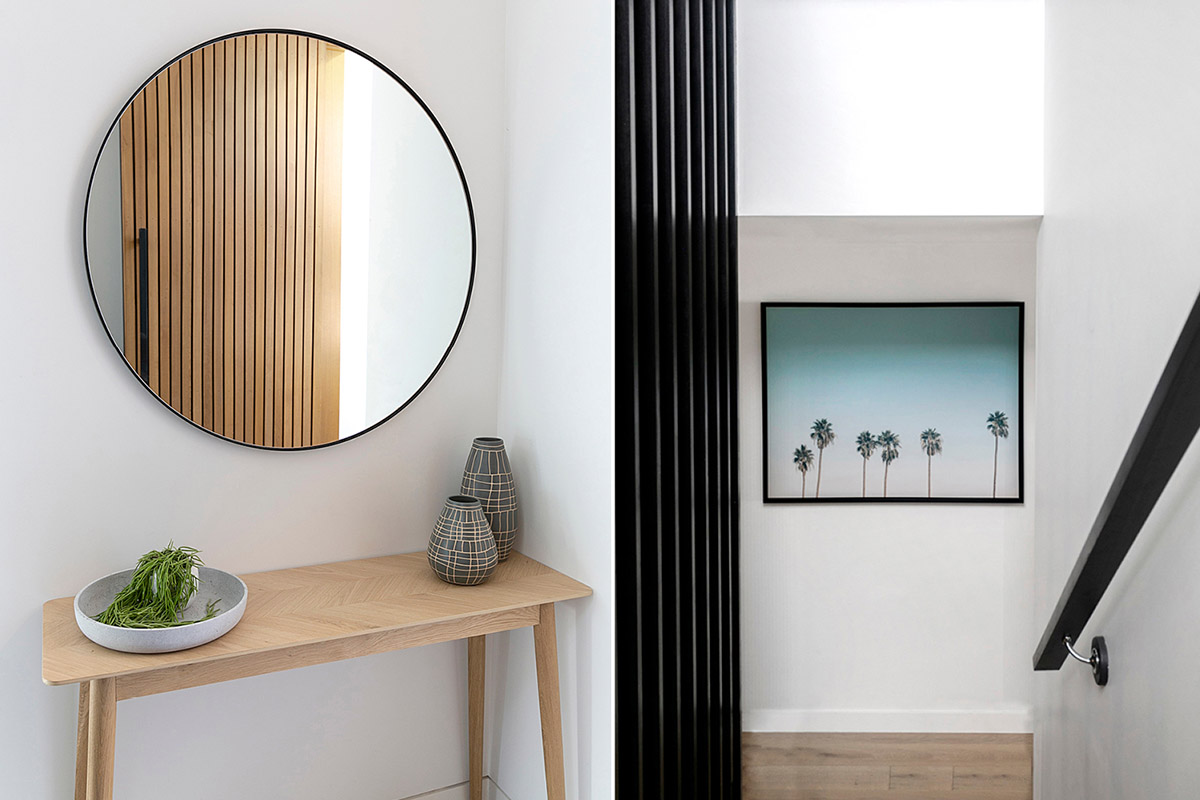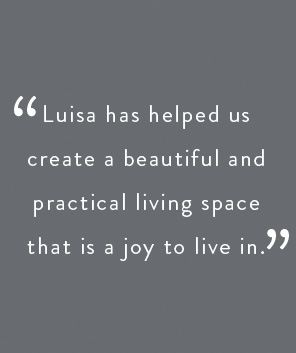 To find out more about how Advantage Interior Design can help transform your home, call us on 02 9310 1611. The interior designers Sydney loves!
Client Testimonials
"From the initial contact to the completion of the interior design of our apartment, Ashleigh and Natalie made us feel at ease with the process. Their responsive and reactive consultation to the selection, purchase and installation of the furniture and accessories were flawless.
Ashleigh and Natalie brought fresh ideas which complemented the contemporary style we were seeking. They provided the WOW factor from the moment we stepped into the apartment.
We would highly recommend their service to those wanting a collaborative approach with stunning results." Interior Design Client, Lavender Bay Apartment.
"My husband and I used Advantage Interior Design to furnish our apartment. We were expecting our firstborn and keen to have everything ready for the arrival of our bub. From the onset we found Isabell and Louisa to be professional and friendly. They listened to our requests and generated a wonderful design concept. The execution process on the day was seamless. We loved the final look! We highly recommend Advantage Interior Design." Interior Design Client, Pagewood Apartment
"WOW WOW WOW! We love, love, love what Sarah, Luisa and Isabell and the Advantage team have achieved for us. We were overwhelmed when we saw the transformation, it's beautiful! The colours are great, it's smart and comfortable. I can't believe how good my photography looks now that it is up on the wall! We can't believe it's our home!! Well done and thank you, thanks to the team, we couldn't be happier with the result." Sally & Glenn Warren, Cronulla.
"We engaged Advantage Interior Design for professional input when it came time to furnishing and styling our home as we felt a little overwhelmed and didn't know where to begin. Ashleigh and Sarah were very organised making the entire process easy and I received guidance from them the whole way through regarding style, colour and texture and how all the pieces worked together.
While our focus was originally on updating our furnishings, based on their advice we also ended up doing some refurbishment work to freshen up the overall home. This included sanding and restaining timber flooring, replacing the deck, painting, custom cabinetry, resurfacing the fireplace and window coverings. This work really complemented the furnishing and styling work and made the job complete. All of the tradesmen Advantage worked with were very professional.
We are so pleased with the end result, everything looks great. I'm more than happy to recommend Advantage Interior Design." Interior Design Client, North Shore House
"Advantage Property Styling styled the apartment when it was on the market so I decided to reach out to their Interior Design team who tailored the furnishings and colour palette to suit my needs and lifestyle. Ashleigh and Natalie listened to my brief and worked closely with me to create a contemporary, yet timeless, and comfortable space." Albert. T – Barangaroo
"We moved from a big house into an apartment and wanted to get new furniture that looked good and was the right size for a smaller space.  We didn't know where to start and after a few weekends of aimlessly wandering around furniture shops we got in touch with Advantage Interior Design.  Ashleigh and Natalie listened to our brief, came up with thoughtful suggestions and organised everything for us.  We're really happy with our lounge/dining room furniture and the fit-out of our office – which is particularly important during a pandemic now we're home all the time!" F. Woodward, North Sydney.
"I had very limited knowledge of what I was looking for when styling my new apartment after downsizing. Isabell and Luisa provided a number of options that were amazing. From large furniture items to artwork and accessories. I am absolutely thrilled with the results and love coming home to my beautiful apartment. The team at Advantage Interior Design are amazing people to work with and I thoroughly recommend their service." M. James, Little Bay
"We recently engaged Advantage Interior Design to style our beach house which was undergoing a major renovation.  We had a broad idea of what we wanted, but needed someone to bring it all together with vision and creativity.  Brianna and Luisa were a delight to work with, they not only provided the vision but challenged us to move a little outside our comfort zone in a really good way.   They also respected our budget (which wasn't huge) and our fairly tight timeline.  The result is stunning – a very stylish, cohesive look that is, at the same time, very comfortable and liveable.   We wouldn't hesitate to use their outstanding services again." A Rigby, Elvina Bay
"We hired Advantage Interior Design to help furnish our home that we had been living in for over two years but failed to decorate due to busy work schedules. After moving from a small townhouse to a larger home, it was also quite daunting to furnish a larger space with a style that had a consistency across the rooms. That is where Natalie and Ashleigh came in. It was so refreshing to have several concepts and ideas presented so professionally at the outset. They did a fantastic job incorporating our requests and providing different options. This allowed us to find our style which was then implemented beautifully thereafter in all the rooms. I have no issues with recommending the services of Advantage Interior Design, and would happily use them again if needed." Preethi, V. St Ives
"I engaged Advantage Interior Design to help style my new build. Being a first time mum with a newborn left me challenged to style our home, as I wasn't able to dedicate the time required. I knew elements of what I liked but I felt overwhelmed to put it together.
Brianna did a fantastic job of bringing our wishes to life, and really understood our sense of style. The process was clear from start to finish and Advantage's own installation team did a great job on the day. The end result is even better than we imagined and we love the finishing touches, specified by Brianna, which makes our home feel warm and inviting. The artwork really sets the tone and compliments our furniture and personalities. 
Brianna was detailed and mindful of our budget and her gentle approach made her a pleasure to deal with. We are excited to now work with her on the outdoor area of our home and we look forward to working with her on our future plans." Verna D., Pemulwuy
"We did a lot of research when choosing an interior design company and eventually chose Advantage Interior Design because of the great reviews and photos they had on their profile. We were not disappointed and so happy with the end result that Sarah and Luisa delivered. We moved to Australia with no furniture and had to choose all our items from scratch. Their proposal was completely on the mark from the get go and even surpassed our expectations. Throughout the process their communication was great and they went above and beyond what was expected for our project. We are so grateful that Advantage has helped shape our new home in Sydney into a place which we enjoy coming home to every day. We cannot recommend them enough. " Cicilia Muller & Werner Kruger, Waterloo
"Advantage Interior Design was fantastic to work with! Between July and October 2019, I had my apartment renovated and furnished – including new floors, cabinetry, paint work, window coverings and all new furniture, art and accessories – the whole deal. Advantage was able to quickly grasp what I was looking for, adapt to my feedback and provide amazing alternatives whenever I felt that something wasn't quite there yet. In the end, I had the apartment of my dreams! Additionally, Advantage was able to make the process as easy as possible for me, taking care of everything from strata submissions and dealing with apartment management, to furniture sourcing, all delivery logistics, installation and styling. Everything, including pricing, invoices and timelines were clearly communicated. Brianna and Luisa were lovely to work with and I'd definitely recommend working with the team!" H. Lestari, Sydney CBD
"When we downsized from our family home to a brand new two-bedroom apartment it was important to us to work with a designer who would take the time to understand our vision and take our blank canvas and personalise it to our requirements. We were after a holistic design that was tailored to our style and lifestyle and we wanted furniture and furnishing pieces that you don't see every day. Sarah and Luisa from Advantage Interior Design certainly delivered. What we enjoyed most about working with them was the collaborative process; they listened to us and then opened our eyes to possibilities we know we would never have thought of ourselves. The way they presented their ideas using moodboards made it easy to visualise and their attention to detail throughout the process was exceptional. They sourced interesting items from a range of specialist suppliers and ensured the quality was consistent throughout and the different elements, colours and finishes all worked well together. We particularly love our custom made leather sofa, hand painted artworks and outdoor furniture that doesn't overcrowd a small balcony. The end result is not only aesthetically pleasing but also comfortable, homely and really functional. It's the most complete home we've ever had!" Glenn & Simone Curry, Cronulla
"We engaged Advantage Interior Design to develop design concepts and specify colours, finishes and fittings for our new home build. Everything from the flooring, to feature walls, kitchen, bathrooms, custom cabinetry, staircase, lighting and window coverings. This was followed by the complete furnishing and styling of the home from scratch including custom made furniture, upholstery and artwork. The final result was amazing and exceeded expectations. Everybody, including visitors, has provided excellent feedback. The process saved me every weekend for 6 months picking tiles, taps, furniture and decorations. It was the most value for money exercise of the whole project." A. Harriman, Padstow
"From the get-go, Advantage Interior Design was really in tune with my needs and personal style and how I wanted my home to look, feel and function. They completely met my expectations about the vision I had but couldn't execute myself. Ashleigh and Luisa were great to work with; nothing was ever a problem and they kept me informed throughout the process but took all the work out of furnishing and styling my home for me. I still get excited when I walk in my front door – I love it all – the artworks, the colours, the furniture and accessories." R.Pavan, Chifley
"We engaged Advantage Interior Design to help us with our renovation and furnishing. They helped us make crucial selections on colours and finishes to bring the whole scheme together including interior and exterior paint colours, feature walls, stone, carpet and tiles. We also enjoyed working with them on the furnishing and styling of the main living area which was very much a collaborative approach. They tailored the design concepts to our preferences and budget and brought elements together in a way we doubt we would have been able to do ourselves, including custom made items like the sofa and ottoman. They also helped us source some large artworks, mirrors and accessories that look great throughout the home and installed and styled everything so we didn't have to lift a finger! We would recommend Advantage Interior Design to anyone tackling a renovation and home furnishing project." T. & V. Musico, Kemps Creek
"My husband had used Advantage Property Styling in his Real Estate business and he was always very impressed with their work.  When we finished doing small renovations in our house,  we decided we needed to update our furniture so we contacted Advantage Interior Design.  Luisa and Ashleigh's willingness to consider our lifestyle whilst providing guiding advice and then excellent, efficient service sets them apart. We are loving our new space and new furniture.  It has definitely given our home a brand new fresh look.  We are very happy." Louise. G, Beauty Point
"I called Advantage Interior Design after living in our new build for a year when there was still nothing on the walls and it didn't feel like 'home'. We had used Advantage Property Styling to style our previous house when selling – which looked incredible – so I knew they would do a great job. The result was amazing! We love our new home!" Interior Design Client, Balgowlah Heights
"I recently purchased a new home, up-sizing to my dream home, and needed all new furniture, window coverings, art and accessories. Ashleigh and the team at Advantage Interior Design provided fantastic interior design services, guiding me through the whole process, making it stress free and so much fun!  I also ended up saving money as everything fits perfectly and I received better rates and access to designer pieces not sold retail.  They also came up with ideas I never would have thought of, and were able to find great pieces that were kid-friendly and easy wear. I love coming home to my house every day… ." Interior Design Client, North Epping
"It was lovely to work with Advantage Interior Design. Without knowing much about interior decorating, we put all our trust in Luisa, Sarah and the team …and we weren't disappointed. They listened to what we wanted and came up with great concepts. Everything was seamless and professionally done from initial planning to execution. Our house looks lovely now! I would definitely hire Advantage Interior Design again." Interior Design Client, Schofields
"I felt really overwhelmed when it came to furnishing our new apartment. I don't enjoy shopping at all and only knew that I wanted a home that was inviting, comfortable and looked great. Without doubt Luisa, Sarah and the team have achieved this for us with their advice, guidance and patience – and I didn't spend weeks trudging around shops getting confused and frustrated! They were easy to work with and took the time to listen to us to learn what we wanted to achieve. I definitely recommend Advantage Interior Design and wouldn't hesitate to use them again." Interior Design Client, North Sydney
"Luisa and her team did a great job decorating our home. I was struggling with buying individual pieces and trying to put them together and so it was wonderful to have the help of someone who was experienced and could suggest furniture and decorating items I would never have considered otherwise. Luisa and Brianna were very responsive whenever I had questions or concerns and were very professional to deal with. I would highly recommend the services of Advantage Interior Design." Interior Design client, Balgowlah
"I felt a little daunted at the thought of trying to furnish my new apartment. I'm not very good at this sort of thing, and didn't really know what to do or what to buy or what to put where! Luisa was a great help and very patient as I made my decisions. I really appreciated her expert advice, plus that of her team. I love the finished product – the rugs, artwork and everything, and people are blown away when they come to visit! THANK YOU!"  Interior Design client, Randwick
"The decoration of my new home is complete. It is a delight to live in thanks largely to the help and expert eye of Luisa Volpato and her team at Advantage Interior Design. They successfully incorporated my existing artworks and furnishings with exciting new pieces including occasional chairs, soft furnishings, rugs, light fittings and outdoor furniture. I appreciated the way they so professionally presented an array of options and kept in mind my budget. I have no hesitation in recommending Advantage Interior Design if you are looking to create an inviting and stylish home." Interior Design client, Mosman
"My husband and I downsized, and after two years in our new apartment we were still struggling to find the right furniture and the right 'look'. When we sold the family home we used a stylist to prepare the house for sale, so we knew that the right professional help could transform our space. Luisa of Advantage Interior Design visited, listened to our requirements and presented us with two fine designs. We picked out what we liked and the staff organised the purchase, delivery and installation of the new furniture and accessories. All the staff we had dealings with were helpful and professional. We are very happy with the results and happy to recommend Advantage Interior Design." Interior Design client, Greenwich
"Luisa Volpato is a very talented designer and stylist with a strong visual flair, and one of the most organised and professional people we have ever worked with. We approached her to help furnish and decorate our newly purchased unit, a blank canvas. It was very important to us that the design of our new space reflected who we were and created an environment that was appropriate to our needs. Luisa delivered beyond expectation on all levels, she quickly understood our lifestyle, aesthetic preferences and opened our eyes to possibilities we would never had contemplated without her. She has helped us create a beautiful and practical living space that is a joy to live in. Her sense of design and professionalism are a winning combination and make her a delight to work with." Interior Design client, Bronte
"I'm very pleased with Luisa Volpato's work on my apartment. What I liked about Luisa's approach from our very first meeting, is that she works with you, together from the initial interview to the brief, choosing the pieces and then styling them once they are delivered. Luisa takes a thorough brief, presents you options but always takes into account your preferences. Luisa has a great sense of style and eye for how things work together. Importantly, Luisa tailored the project to my budget and stuck to the budget. I wouldn't hesitate to recommend her services." Interior Design client, Balmain
"I felt so daunted and overwhelmed at the thought of furnishing my empty new apartment. I had no idea what to do and I hate shopping. I just wanted someone else to make the decisions for me. Once Luisa showed me what was possible I couldn't believe how excited I got about having something created just for me, and seeing it all come together. People are blown away when they walk in the front door and that feels really good. I never thought I could afford an interior designer but it turns out it doesn't have to be expensive and the result is definitely worth every cent." Interior Design client, Clovelly
"It's amazing what a difference bringing in a professional can make to your home. I felt like I was about half way there with what I had done, but only after Luisa's help do I feel like my place is 100 per cent finished. Luisa is really good at figuring out a person's style and taste and then finding furniture and accessories to suit. She has contacts to suppliers I had never heard of which helped me find items you don't see everywhere. I was surprised about how even simple things, like moving furniture around or hanging artworks in a particular way, could make such a difference to how a space looks and feels. I would definitely recommend Luisa." Interior Design client, Randwick