Meet our Interior Designers
Luisa Volpato
Head of Interior Design
Luisa has specialised in residential interior design, styling and renovations. Her work has been featured in Home Beautiful magazine and leading design sites, interiorsaddict.com and renoaddict.com.
She has managed complete design and decoration projects, as well as the design and project management of cosmetic and structural renovations.
Prior to establishing the Interior Design division of Advantage in 2017, Luisa ran her own interior design business for 10 years. Her passion for design emerged from her previous corporate career styling and producing high profile events. After studying and working in interior design she has never looked back.
To find out how Luisa and her team can help transform your home, contact Luisa for an obligation-free consultation.
Mobile: 0404 303 911    |   Email:[email protected]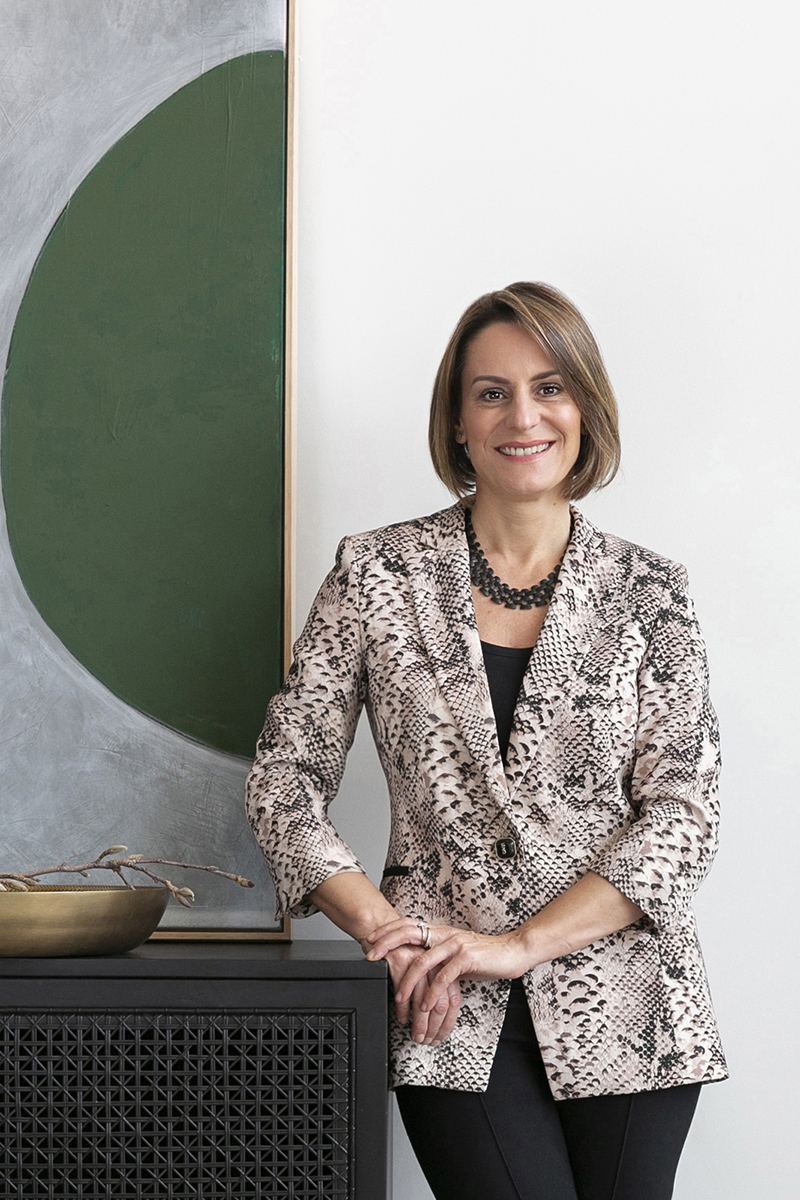 Jemma Jackson

Senior Interior Designer
Jemma has a wealth of experience across interior design and interior architecture. She loves to play with pattern, colour and texture and her attention to detail when specifying furniture and purpose-built joinery allows her to transform any space.
Her background in residential, commercial and retail interior design and architecture has given her the ability to be able to create adaptable spaces, while project managing and delivering projects on time and within budget.
Jemma's time working with a luxury global furniture brand provided valuable experience with international and local residential design trends, and an in-depth knowledge of the furniture industry.
She wholeheartedly focuses on designing spaces based on her client's interaction with the home, making it uniquely tailored to their needs.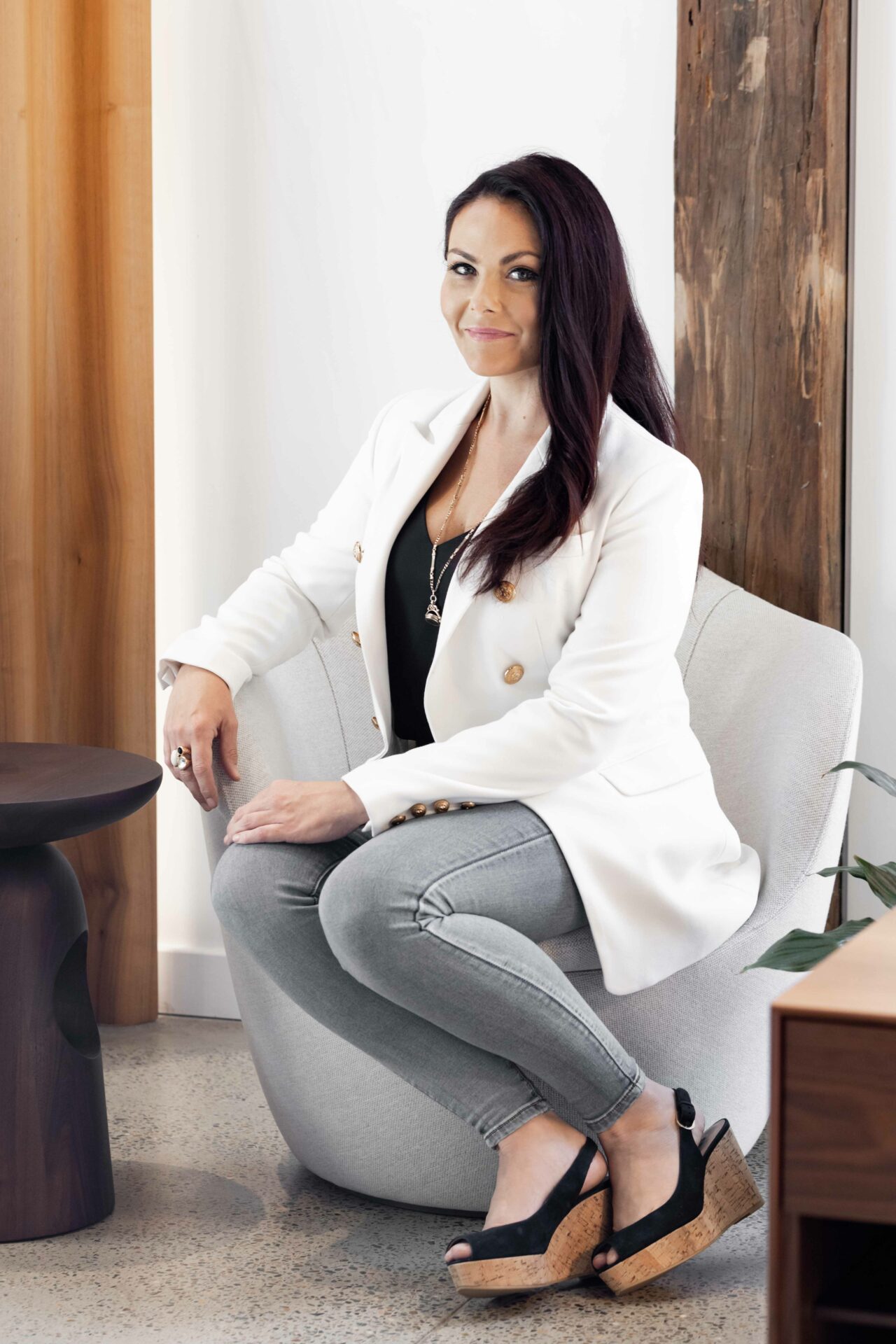 Ashleigh Giles
Interior Designer
Ashleigh is a creative who has always been fascinated by interior design and architecture and the appreciation of form and function.
After graduating with a Bachelor of Design from Raffles College of Design, Ashleigh went on to work for one of Australia's largest furniture retailers as a furniture specialist and interior decorator. She has since focused her career in residential interior design.
With a keen eye for detail and quality, Ashleigh finds satisfaction in creating beautiful interiors to suit individual needs and enjoys working closely with clients to bring their vision to life.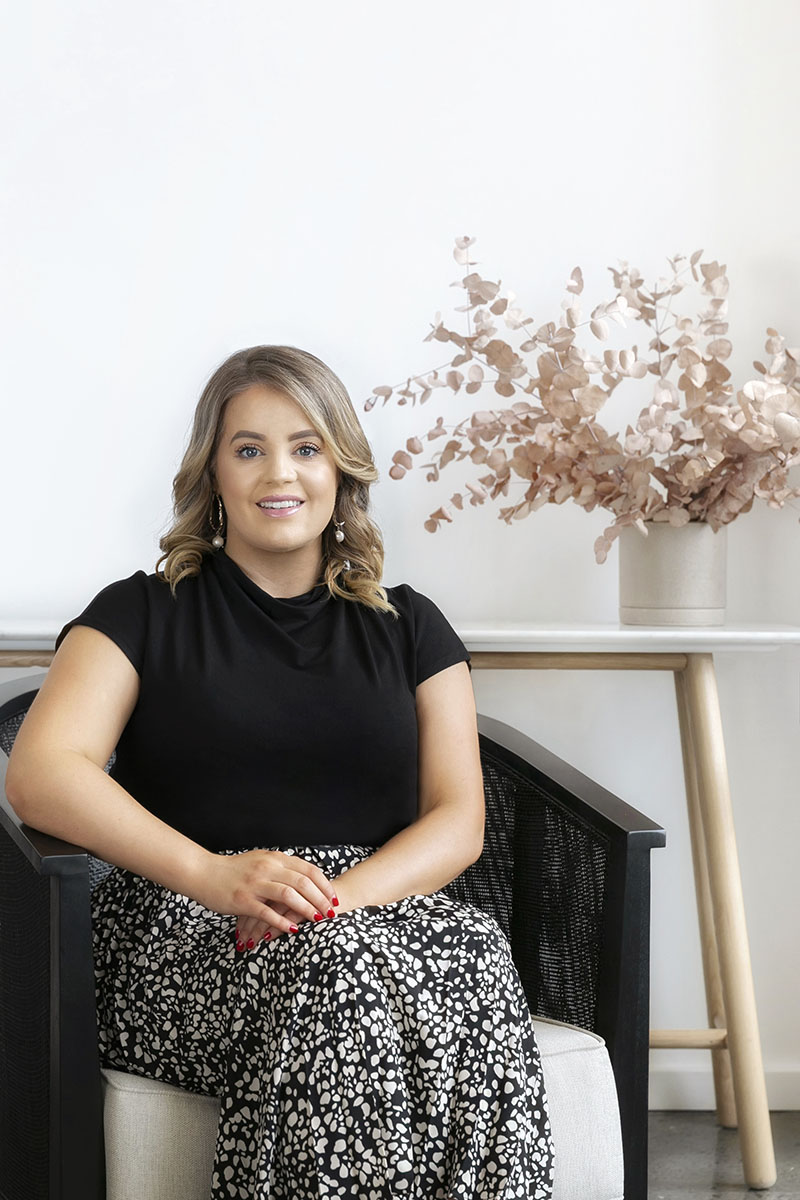 Victoria Maddocks
Interior Designer
Victoria loves combining the perfect balance of materials, colours and items within a space, resulting in a cohesive interior.
After completing a Diploma and Advanced Diploma in Interior Decoration and Design from the Design Centre Enmore, Victoria has specialised in residential design. Before joining the Interiors team, she worked as an onsite stylist with the Advantage property styling team.
Victoria's varied experience in creating different interior schemes means she easily adapts to each client and project with great results.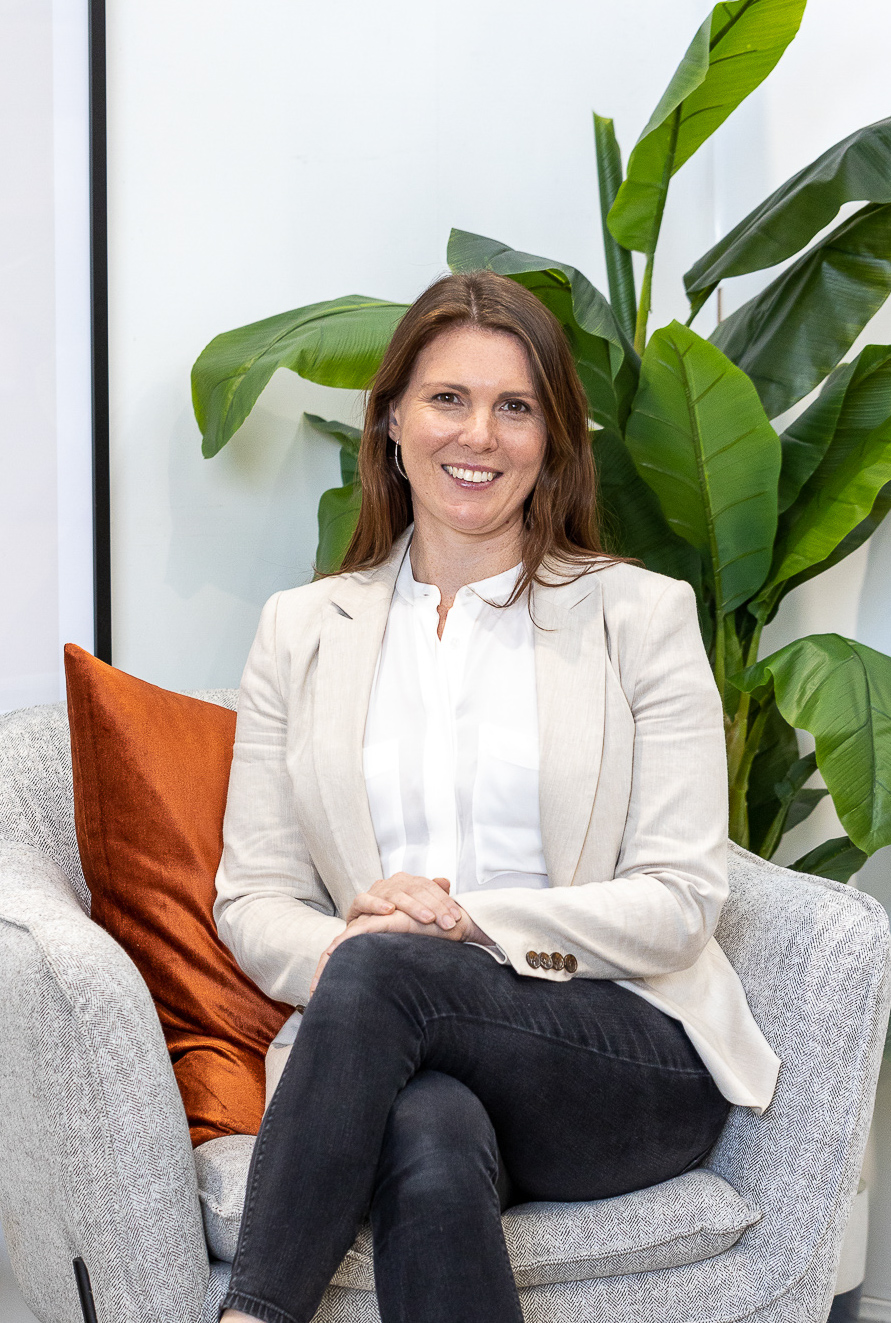 Shannyn Lukey
Interior Design Assistant
Shannyn's passion for interior design and decoration developed through her eight years' experience as a visual merchandise manager for high-end furniture and fashion brands.
Soon to graduate from Billy Blue College of Design with a Diploma in Interior Design,  she has developed a keen eye for materials, colour, styling and space planning.
Shannyn provides invaluable support to the whole team in delivering tailored and liveable homes for our clients.